Lil' Badger Consignment Sale's
Fall Children's Consignment Salesponsored by Monona Parks & RecreationMonona Community Center
1011 Nichols Road
Monona, WI 53716

Buy and sell gently-used children's clothing, toys, baby gear & more.
We have items for newborns, toddlers, preschoolers, school-age, Tweens &Teens!FREE ADMISSIONNO CONSIGNOR FEE
($1 suggested donation to Monona Parks Youth Scholarship Fund at time of check out.)New Parent PreSaleThursday, August 22, 2019 from 3:00 pm - 8:00 pm
Are you a New Mom, Dad or Grandparent?
Register for our New Parent PreSale by August 21, 2019 and shop before the public.Public Sale
Friday, August 23, 2019
8:00 am – 8:00 pm Public 50% Off Sale (Most Items 1/2 Price)
Saturday, August 24, 2019
10:00 am – 2:00 pm$1 Donation Sale for Volunteers Only**Saturday, August 24, 2019
6:30 pm - 7:30 pm**Remaining items sell for $1 to volunteers only. Please visit our Volunteer page for more info on how to participate in this special sale.CONSIGNVOLUNTEERVisit our Volunteer & Consignor pages for special PreSale shopping times for our Consignors & Volunteers.Space is limited. Please no strollers or wagons at the sale.
We do encourage baby-wearing!

This sale is cash only.
All sales are final. No returns.A portion of the proceeds benefit the
Monona Parks & Recreation Youth Scholarship Fund.Mark your calendar!Spring 2020 Children's Consignment Sale TBD
Monona Community Center

A Semi-Annual Children's Consignment Sale in the Monona/Eastside Madison Community.
Come Join the Fun!Register for our MAILING LIST and get updates on our upcoming sale.

Any questions?
Please contact Info@LilBadgerConsignmentSale.com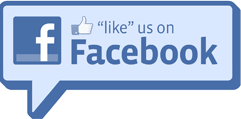 Lil' Badger Consignment Sale, LLC. Content Copyright 2019. All rights reserved.
Info@LilBadgerConsignmentSale.com
clip art from: <a href="https://clipartxtras.com/">clipartxtras.com</a>